Hi guys
I know it's still a little bit early to be bringing up the C word but I wanted to tell you about what we are doing for charity this year. For those of you who are new to BabyBoo.ie this is our third Christmas in existence, each year we like to do something nice for charity, the first year we gave bibs to the neo-natal unit it CUMH, we were pretty small at the time but we wanted to do something nice for some mammies and daddies who needed a bit of cheering up.
Last year we asked our audience on Facebook who we should donate to and we gave a mix of bibs, the regular size and the larger size to the Laura Lynn Foundation.
This year we're doing something a little different again – we took the combined genius of our five budding Picasso's and asked them to draw some Christmas pictures and then we picked one and replicated it onto a bib.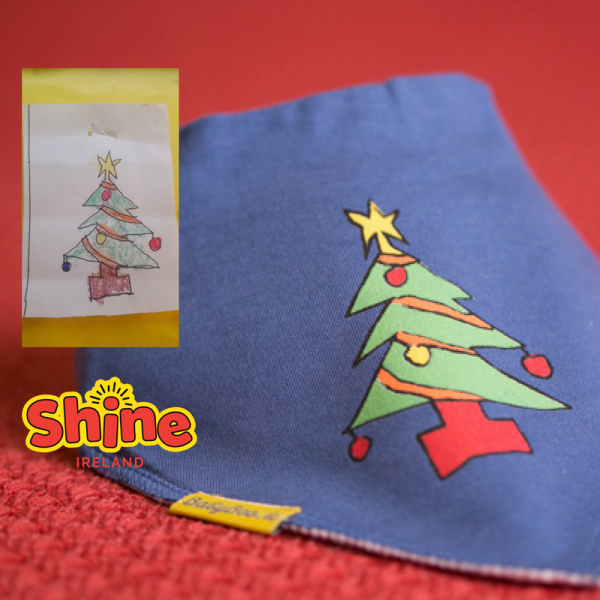 Shine Ireland is a charity that's close to our heart and has been a huge support to many of our friends so we wanted to give something back to them so this year the Christmas Tree bib designed by our children will go on sale on 1st of November along with all our other bibs and the proceeds of this bib's sales will be donated to Shine Ireland to help them continue to help and support more families.
We hope you'll support this initiative even if it's just by sharing this post with your friends…
Thanks so much
Vicki & Michelle
x