The lovely Jess and her little boy Zach reviewed our dinos Snuggle Boo Sleeping Bag in size 0-6 months, Zach is 11 weeks old.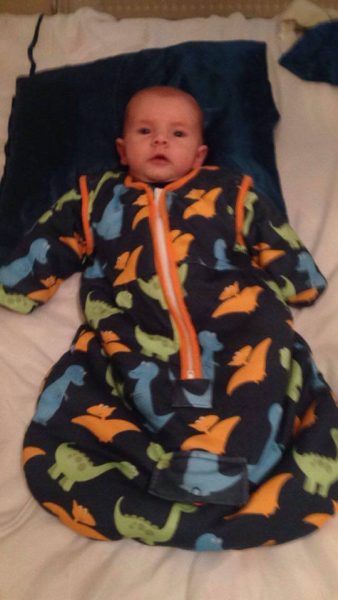 Overall
Delighted with it Zach sleeps all night in it 😀
How did it fit?
Length and width were perfect, sleeves were a tiny bit long but not too long to make it uncomfortable or that he couldn't wear it
What about the design and fabric?
Love the colours and fabric, have washed it twice since and it hasn't faded
Was he too warm or cool?
He was neither too warm or too cold I usually put a light blanket over him with a sleeping bag but with this is didn't have too.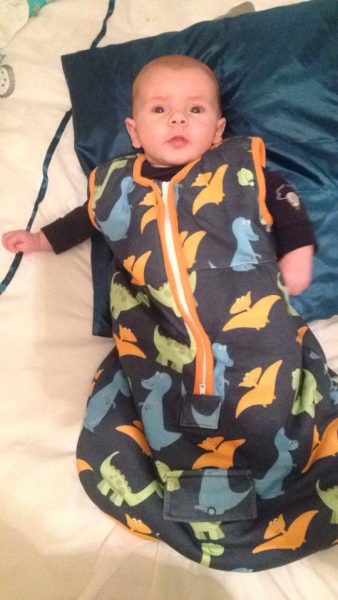 Other comments? No
Would you pay €29 including courier postage for the product?
I'd definitely pay this I'll be ordering a spare next week!
Would you recommend to a friend?
100%
To buy it go here