Anne reviewed the 6-18 month snuggle boo with her little boy Charlie who is almost 6 months old and here's what she thought (and how cute is Charlie)!!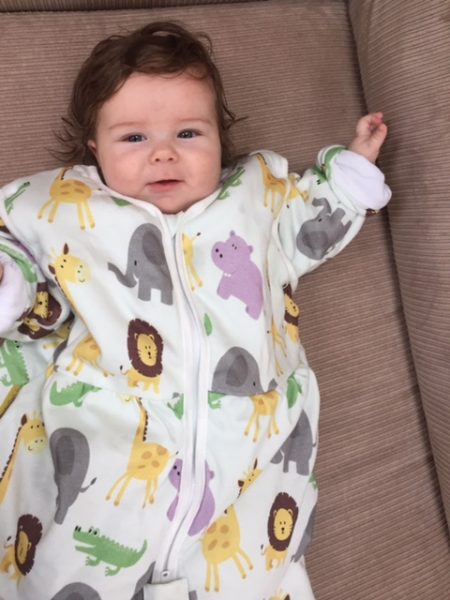 Overall 
Overall I would highly recommend these to anybody considering buying a sleeping bag for their baby/child. The detachable sleeves had me at hello!
How did it fit? 
Charlie is nearly 6 months old and big for his age. He tested the 6 – 18 month sleeping bag & it is absolutely fab! There is plenty of room for him to grow into it.
What about the design and fabric?
The design is so cute & the quality is really great. The fabric is of a higher quality that I would have bought previously for my older children.
Was he too warm or cool? 
Just right! The long sleeves are perfect for keeping him snug on the cold winter nights.
Other comments?
I love that the sleeves can be removed & also that the zip starts from the bottom up, making it very practical  I would recommend these to everyone and only wish they were available years ago for my older 2 children.
Would you pay €34 including courier postage for the product?
Yes
Buy it here