As another year kicks off I just thought I'd give you some of the stats from the site last year – we're so so grateful to you all for all your support and feedback.
In 2016 we sold almost 65,000 bibs – wow – every second baby in Ireland must be wearing one. Your top 5 favourites were; Dinos everywhere, Blue Bessie Cow, Red trucks, Blue Timmy Tractor and Grey Ellie Elephant – the girls barely got a look in once again. Unicorns and pink clouds were the two girly girl favourites. We redesigned our website which we are so happy with (thanks Walter, Becky and Greg) and hit 23,000 fans on Facebook just the last week of the year, we got to be on the TV to talk about BabyBoo.ie (thanks Ireland AM) and we were featured in lots of magazines, newspapers and websites.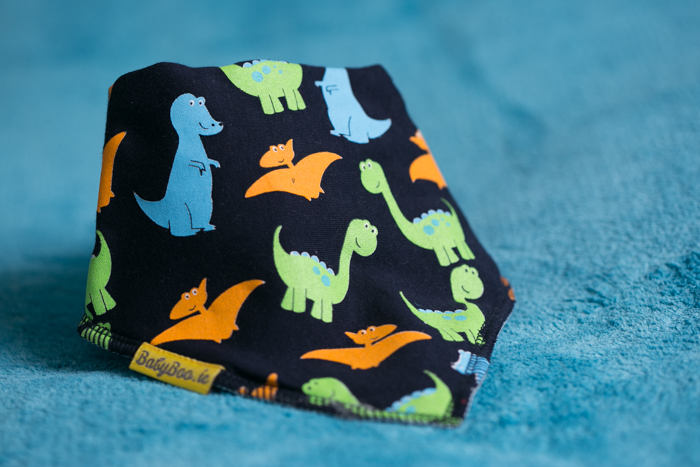 We introduced our Littleboo newborn sized bib which is going really well and we have big plans to expand next year. We also introduced our SnuggleBoo sleeping bag with detachable sleeves which we are just so delighted with, it won the Mums and Tots best new product award a few weeks back and we can't keep it in stock at the moment with the cold weather setting in. To close the year we launched our luxury gift boxes online, we will be expanding this range more and more in the next few weeks. These are the perfect gift for a company to give their employee so be sure to drop lots of hints to your boss before you head off on mat leave!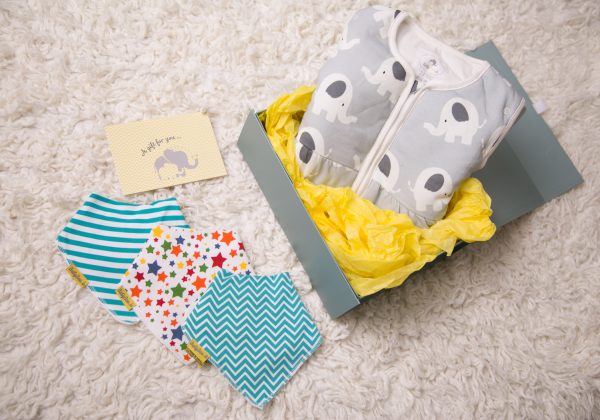 2017 started with a new line of prints, we have 25 ish new designs live since 1st January which we just love. We will also have the SnuggleBoo restock which I know lots of you are waiting on and the stunning unicorns print SnuggleBoo should be in stock by the middle of Feb. We have a new product to launch early in the New Year which brings together the quality you all love with practicality, cuteness and a little something extra, it's going to be a beautiful gift product and something you'll want to invest in yourself for your own little ones the minute you see it. We also have another product in the bib line lined up for the middle of the year and we're working on adapting our BiggerBoo style specifically for children with special needs as well at the moment.
We're changing our postal options for 2017 – we'd love to keep them as they are but unfortunately An Post are increasing their rates again and sending parcels outside of Ireland is just hugely expensive for us. To date we have been charging €5 for International postage where sometimes it actually costs as much as €22 (thanks Norway) – I'm sure you agree this is a huge price difference and just is not feasible for such a small business if we want to continue to grow. So Ireland and Northern Ireland (if you specify the county and Ireland as the country) will remain much the same €2 for untracked delivery and €5 for tracked delivery (pending another rate increase in Jan), everywhere else will be tracked only and the rates are exactly what An Post charge us. We are going to change the free delivery to try and help you guys out a bit so if you are in Ireland it's free over €25, if you are in the UK free over €50 and anywhere else free over €100. These changes will come into effect over the next week or so.
So folks thanks again so much for all your support over the last year and we can't wait to see what 2017 will bring.