Yogaling Leggings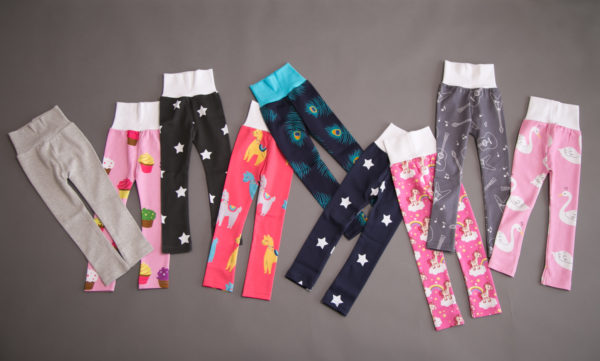 We love leggings, I mean super obsessed with buying leggings, comparing quality, trying to find the best pair possible for our little ones.
They failed our scrutiny most of the time so we decided to design our own. These are a heavier fabric than you will find in most high street stores, our kids say they are super cozy.  They have a straight leg so they fit more like a pants than a legging and our biggest bug bear, you can wear a short top because they are not see through around the bum area. There's nothing more annoying than having the find a longer t-shirt to cover the bum because the leggings are see through or because the additional padding of the nappy has made them see through.
Each pair also has a thick waist band 7-8cm depending on the size, like a pair of yoga pants, this means when your child bends over the leggings won't fall down and it means they go up over nappies and are a much more comfortable fit. The waistband can be folded if you prefer, whatever works for you.
They're also 100% organic cotton so nothing to aggravate skin or make them sweaty.
No products were found matching your selection.