To give you some of the technical "stuff", the DribbleBoo bandana bibs are 100% organic cotton front, 100% polyester (fleece) filling and have a third organic cotton layer at the back, triple layered with two poppers which are nickel free. They are suitable from 0-3 years so babies and toddlers although I know this does depend on how big your toddler is. They look great, cute designs and wash well at 30 degrees. The neck is 30-35cm depending on which popper you choose to use and they are 17cm long so from chin to chest basically. The cotton layer at the front extends inside the neck for a more comfortable fit and to ensure no dribble slips down inside the neck. The soakage is fantastic, I have used when Ruby is drinking from her sippy cup and spilling water a lot and the water never ever soaks through no matter how wet the cotton front gets. If you have a big drooler or refluxy baby these are the bibs for you.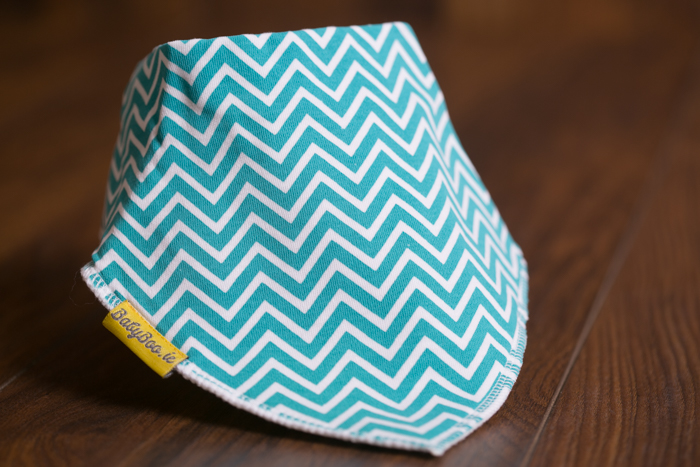 Our LittleBoo bibs fit from about 5lbs upwards (we do hope to do a premie size at some point),  they are 100% organic cotton front and 100% polyester (fleece) filling and have a third organic cotton layer at the back, with two poppers which are nickel free. The neck on the LittleBoo is smaller but does adjust to ensure a comfortable fit up to about 18lbs. These bibs are a different shape because when you are feeding a newborn they lie almost flat so when losing milk they tend to leak out the side of their mouth. The LittleBoo covers their shoulders so nothing soaks through to their clothing or skin. It also fastens to the side which makes it easier to put on or take off with one hand which you will get used to really quickly with a newborn.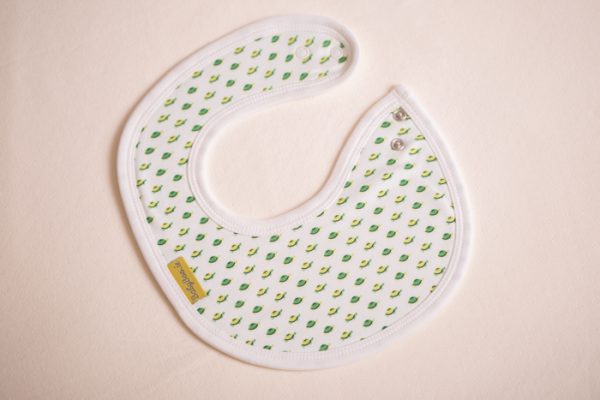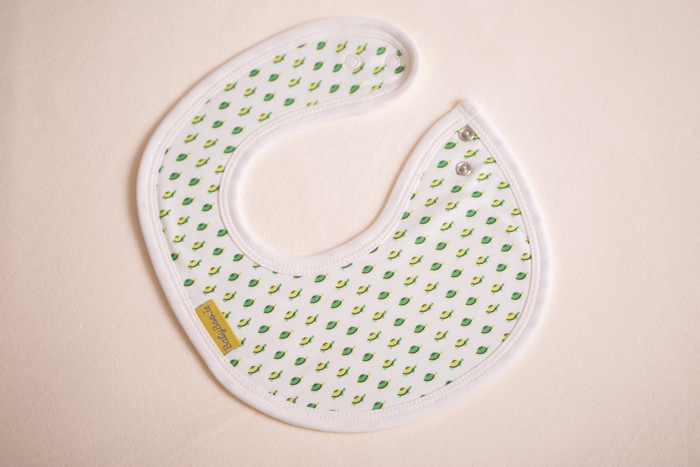 The SnuggleBoo sleeping bag is 100% organic cotton, our Winter 2016 collection is made from GOTS certified organic cotton. They are 2.5 tog and have detachable sleeves.  The 18-36 month size has poppers at the end so you can make it shorter when your little one is still growing into it, we want you to get maximum value from all of our sizes but for smaller babies we always recommend you stick with the size that fits them most snugly, this is purely from a safety point of view so your little one does not have too much room at the end of the bag to slide down. This product is fully safety tested by Intertek in line with standard BS EN 16781:2018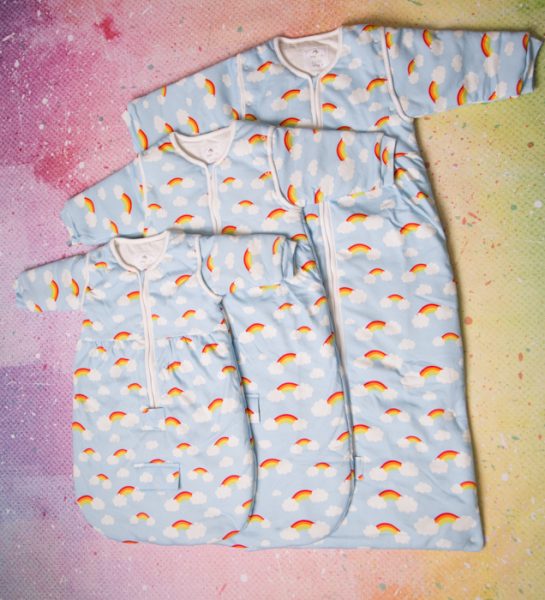 Our SnuggleBoo sleep suits are made from organic cotton, come in a range of designs in 2.5 tog. It is in the shape of a babygrow but with a tog rating to ensure extra warmth it's ideal for little ones who like to have their feet free to move about. These suits still have detachable sleeves !! Size wise we have 3 options, up to 12 months, 1-2 yrs and 2-3 yrs.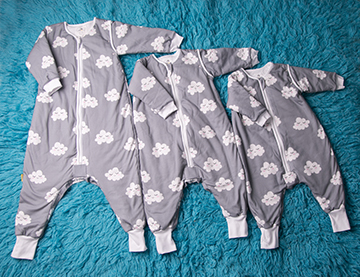 We make your child's safety our priority across all of our products! All our bibs and sleeping bags are GOTS certified and carry the International Confidence in Textiles label, certified according to Oeko-Tex® Standard 100. This is your guarantee that the product contains no toxic or harmful substances. 
Our YummyBoo feeding bib has three layers.  The layer closest to their skin is cotton, the cuffs and neck have 100% cotton lining. The front layer and sleeves are cotton rich towelling and there's a middle layer that's waterproof. The neck has double poppers so it can be worn from 6 months right up to age 2. It has stretchy elastic at the front of the neck so it fits snugly and stops any food slipping down inside. The cuffs are generous which allows them to be folded for the smaller child for baby led weaning and also enables the yummyboo will fit an older child. The front pocket can be popped up to collect spillage or down for better coverage or to be cleaned. These are machine washable.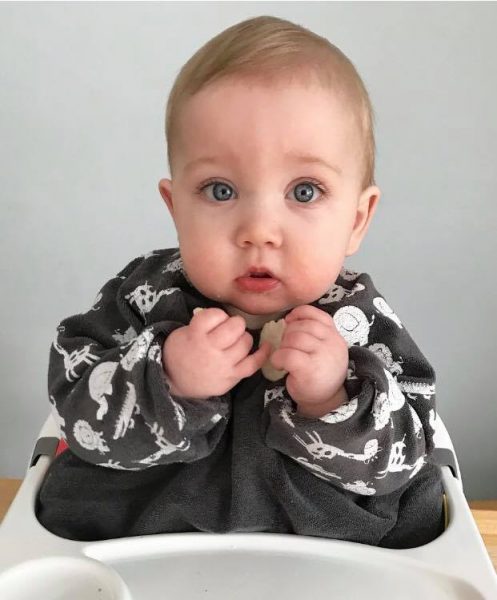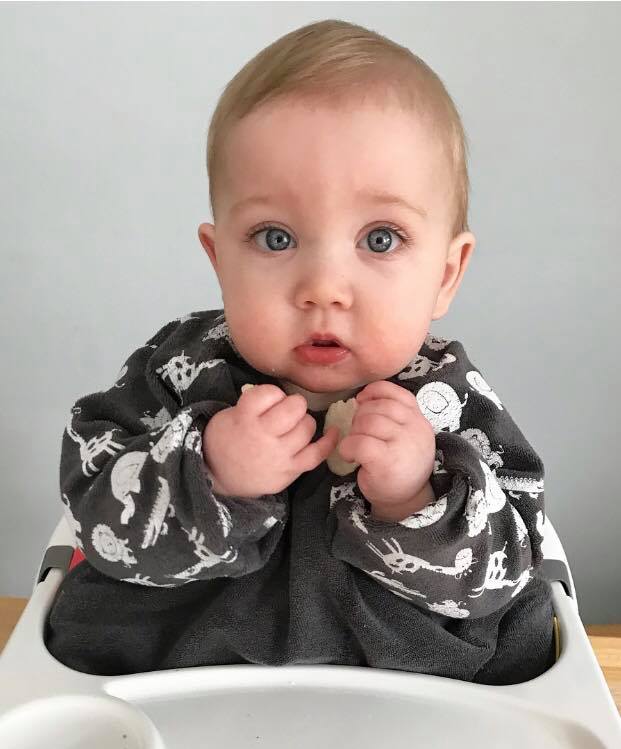 Our BurpyBoo burp towel is a really premium quality product, it's made from the same fabric as the robe  – organic cotton towelling and organic cotton jersey fabric. It features a waterproof layer between the cotton and two pockets on either end of the towel.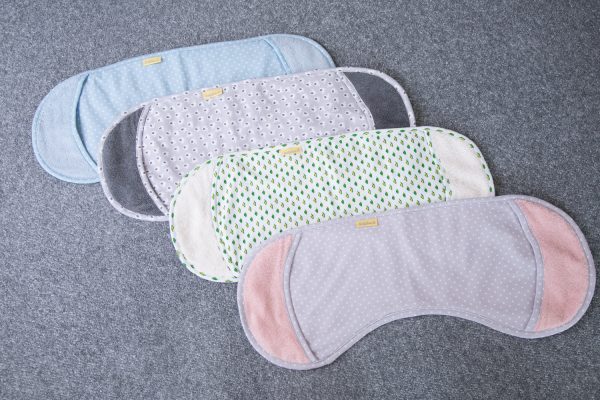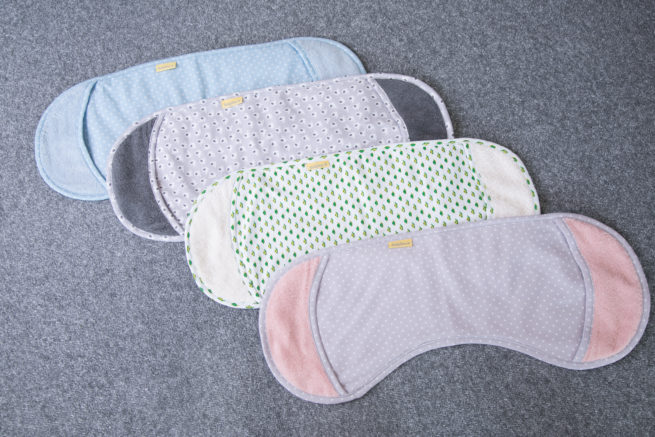 Our SwaddleBoo organic cotton pocket swaddles are pre wrapped to make it easier to swaddle safely and securely. The pocket swaddle is adjustable with velcro wings and fits from 7lbs up to 14lbs.  They are lightweight, breathable and made from organic jersey cotton.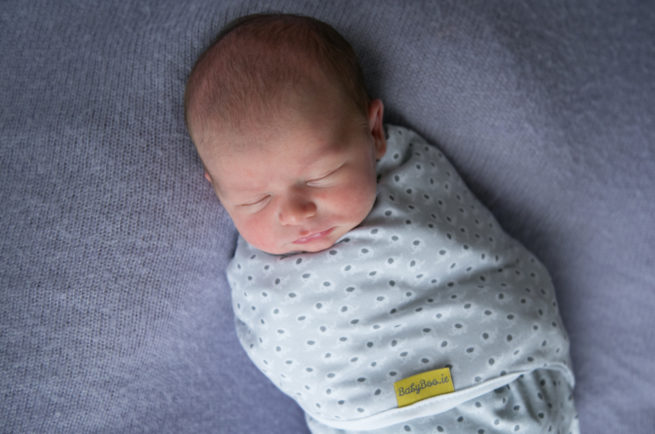 Our BlankieBoo blanket is super soft, cosy and 100% organic knitted cotton.
Some of these are reversible and they are big enough for a pram, buggy, Moses basket or simply to lie on.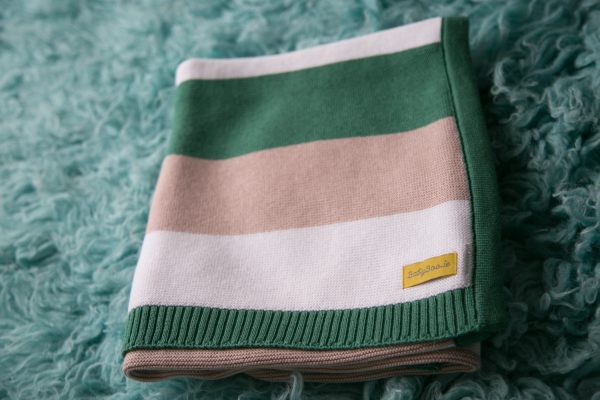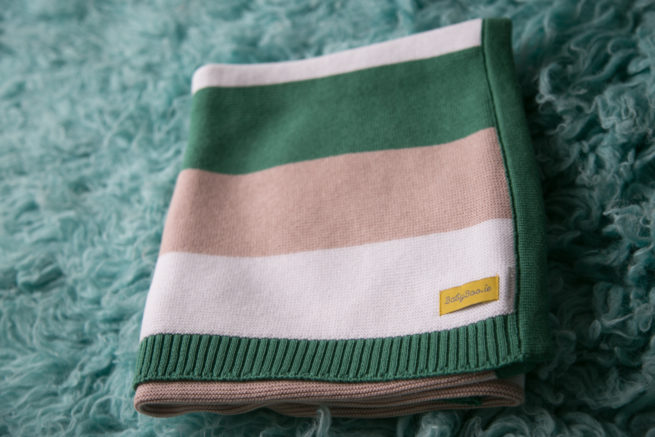 Our BooBeanie hat is a slouch beanie made from organic cotton (with 5% lycra), and sizes range from birth,
These are super soft and double layered for extra warmth (and super cool). It can also be worn folded to give a more fitted appearance.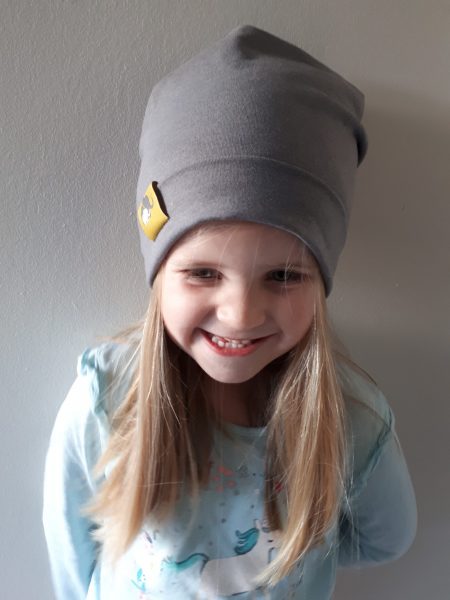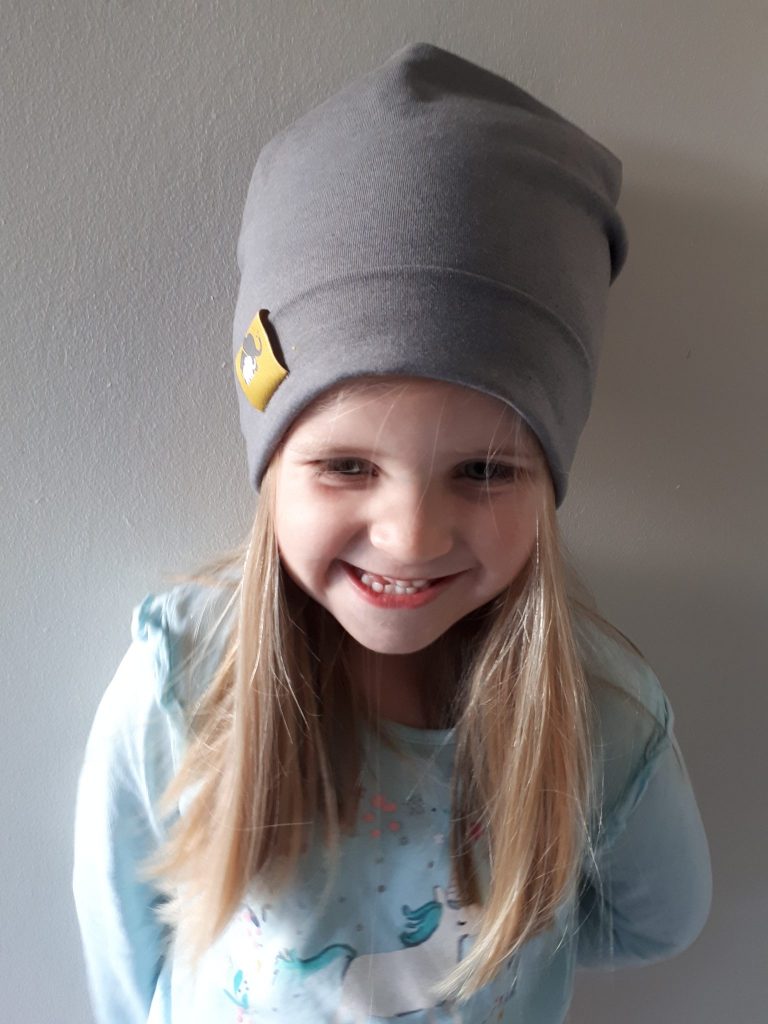 Our CozyBoo robes are also organic cotton, size up to age 5 and come in 6 colour options at the moment. They are super soft, towelling on the inside, the belt is integrated into the robe so it can't be lost and is a safety feature. They have the cutest little ears on the hood and are so kind to sensitive skin. Ideal for holidays, bath time and swimming.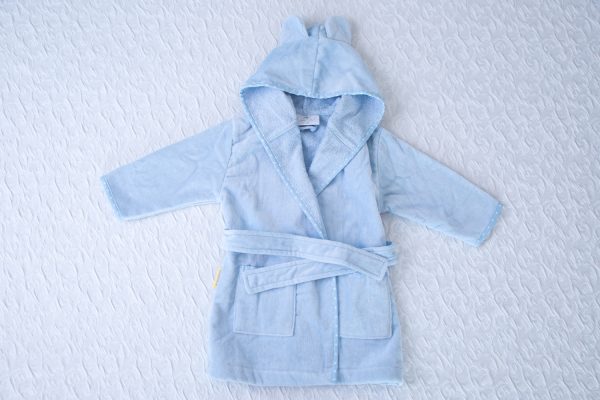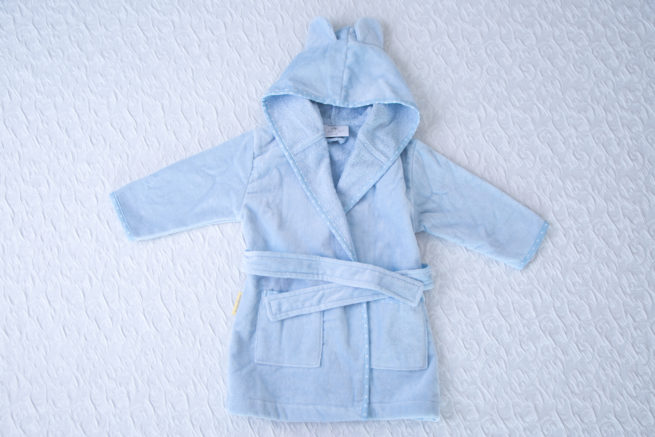 Our Super square muslins are 100% organic cotton and 120cm x 120cm in size so these are so practical.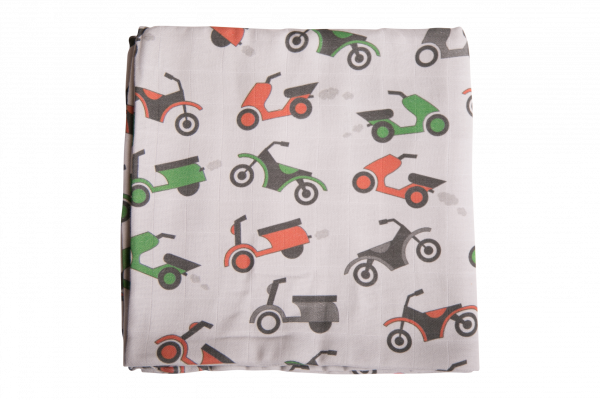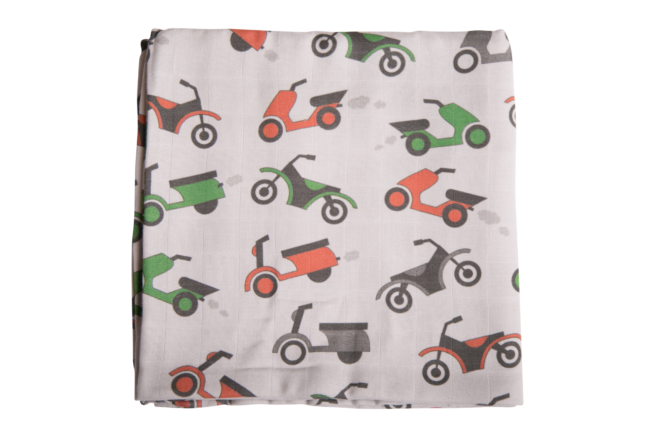 Caring for your bibs
We recommend washing at 30 degrees, do not soak your bibs in anything pre washing them – soaking weakens the poppers and may result in faded designs or poppers becoming water logged and falling off. If your bib is damp please wash it as fast as you can as leaving it damp pre washing can result in staining. For the LittleBoo bibs please reshape while damp, you will notice a little shrinkage the first time you wash them but you should be able to stretch them back into shape.
If your bib gets mould spots or black stains on it we always recommend you check your washing machine to ensure it has no mould in the tube (this has happened to me in the past). Mould can also happen on clothing if it's left damp for a period of time before washing or if it's left in the machine while wet for too long before airing. From researching this topic we are also told it can happen when clothing is air dried or sometimes when tumble dried if left damp in the drier in between cycles. Soaking the bib in milton or bleach will unfortunately not remove the stains – if you find a way to remove them please let us know! This is very very rarely reported to us (3 times in 2 years) but we wanted to add a section to the site so you are aware that it can happen and why it happens.
Also just to note for the darker colours, please wash with your dark colours, we can't be held responsible for items running in a white wash – again very rarely happens but we wanted to make a note of it.
If your little one has reflux or is on a reflux or special formula you may notice some yellow staining on your bibs. Unfortunately there isn't a lot we can do about this – some of you have said vanish will help but again this may fade the design also. Leaving in sunlight apparently can work wonders (on the rare occasion we get sun in Ireland) – we'd recommend buying darker colours if using this formula as it can stain cotton fabrics unfortunately.
We have had a few reports of pink staining on bibs over the years, this can be acid reflux related as well or if you're breastfeeding this can be as a result of a bacteria in the milk called Serratia Marcescens, general advice here would be to seek medical advice.
Caring for your SnuggleBoo
Your SnuggleBoo should be washed at 30 degrees, it can be washed at a higher temperature but this may result in slight shrinkage. It can be tumble dried on a low heat. We recommend you turn it inside out before washing and attach the sleeves to the sleeping bag.