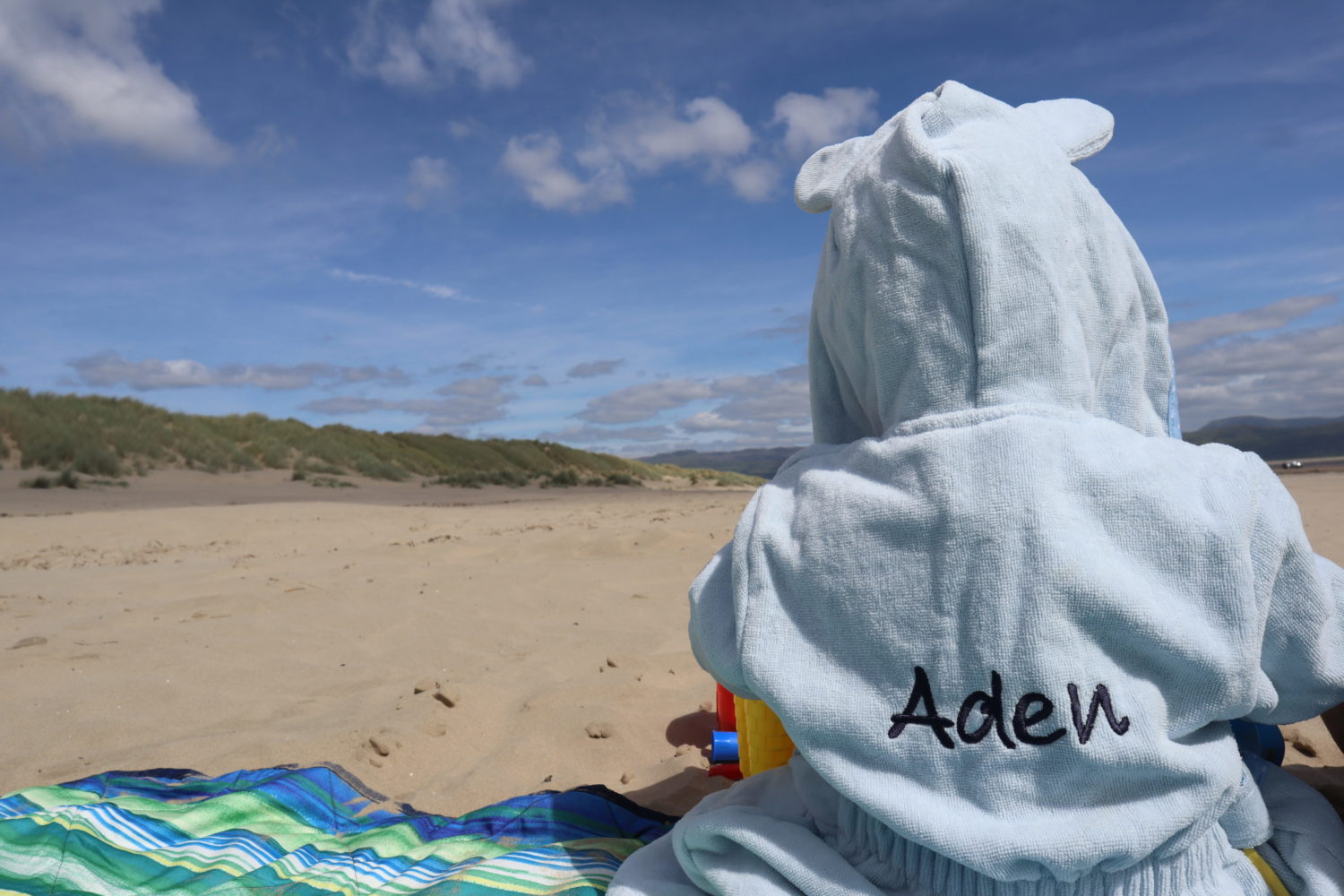 1. Try to keep them in a similar routine to the one you have at home, if they nap at specific times stick to that schedule as much as you can and use the time to relax on the balcony with your book and a bag of lays crisps (IYKYK)
2. Bring along the same sleep essentials you use at home, key tip, don't wash them beforehand – ensure they still smell the same as home to help your baby feel safe and secure when they're nodding off to sleep – our sheets and sleeping bags would be ideal for this
3. Prepare as much as possible in advance, check if your accommodation has baby items available to rent or sometimes there will be a facility locally or at the airport that will drop items to your hotel or apartment.
4. Is it air conditioned or have they a fan you can rent, top tip, check if they have a blackout blind they can add to your bedroom window in the apartment or hotel – this helps to keep the room cool during the day
5. Make a checklist of items like nappies and food to ensure you can either buy it abroad or bring it with you.
6. If your little one has sensitive skin test some sun screens in advance so you know what to use when in the sun, ensure you bring medicines and their regular creams with you as they'll be more prone to flare ups of eczema when sweating etc. A cool bath before bed is a good idea to clean their skin and helps to avoid flare ups.
7. If you're renting a car it's a good idea to bring along your car seat so you know baby is safe and you can fit it securely.
8. Ensure your stroller or pram has a UV hood for strolls during the day
9. Be flexible – babies have their own schedules as you know by now and you'll need to adapt to their needs and moods
10. Make memories, take lots of photos of their first holiday!
Bonus tip – remember to pack their CozyBoo robe – super functional for next to the pool or at the beach.