A friend of mine recently asked me for a list of what products or things would I recommend to a first time mum for the first few months of motherhood to make life a bit easier and less stressful so I started thinking and asked you lot over on Facebook *your items are highlighted at the end*.
My top things from birth to six months for baby would begin with
1. Ewan the dream sheep – you'll be sick of me banging on about how amazing Ewan is by now but it's true, he is amazing.
2. A stretchy wrap to begin with and then a connecta – invaluable kit for getting out and about with minimal stress and keeping your little darling close to you and settled. A connecta or stretchy wrap may not be to everyone's taste, you might prefer an Ergo or a Tula or a myriad of other babywearing options – get yourself to a sling meet and join the Babywearing Ireland page (and your local one if there is one).
3. If it's Wintertime a foot muff for your car seat, I rarely used the pram from my travel system at all so it was key to have a foot muff to cover up baby when I had the car seat in the chassis of the buggy out and about. We recommend the lovely Bundlebean Go! on the website of course which has multiple uses or the JJ Cole Bundleme is great as well.
4. Muslins/Little Boo Bibs – a relatively cheap investment and so so handy. When baby's neck is just too small for most bibs at the start the little boo is an ideal option, it sits on baby's shoulders so it catches anything that leaks out the side of their mouth. When baby pukes or spits up, get the muslin, when you knock over the bottle in a sleep deprived haze reach for the muslin. Muslins have multiple uses and they last forever, I have about 304 I think.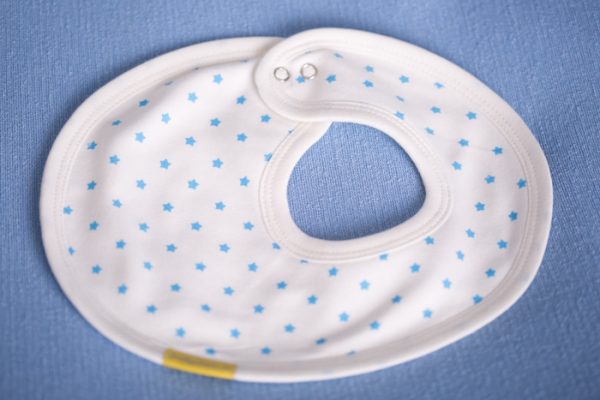 5. If you have room have a changing table downstairs in your living area – you really do not want to have to go upstairs to the baby's room every time you want to change a nappy which will be anything up to 8-10 times a day in the first month. You also don't want to be bending over the baby on the couch and straining your back or kneeling on the floor, trust me on this one.
6. I would have a little first aid kit ready if I were doing this again for the first time, inside your little kit you would have;
A nasal aspirator (yoke for sucking snot from baby's nose)
Sterimar saline spray (again invaluable if baby gets a cold)
Calpol, nurofen and paralink – you'll use all three at some stage over 8 weeks
Gripe water, infacol – just in case
A soother
Caldescene – powder for nappy rash (make a paste with vaseline & caldescene and it will clear the rash in no time)
Duphalac – suitable from birth to help with constipation
Camomile syrup or glycerine – soothing, calming syrup, they really do work
7. A SwaddleBoo for the first few weeks, organic cotton, lightweight and breathable. Also a long sleeved (detachable) sleeping bag from our Snuggle Boo range if it's wintertime from about 10 weeks or a 1 tog one for warmer times of the year.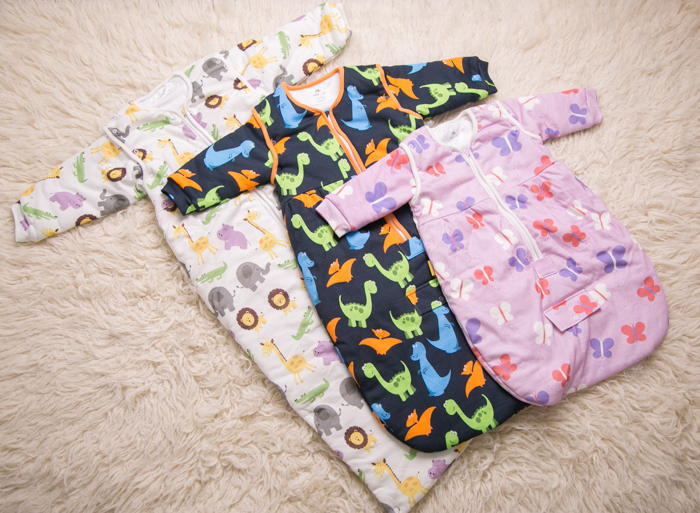 8. A baby gym/play mat – this is an absolute must have, your baby will lie there happy out kicking and looking at the colours from very young, Ruby loved hers from about 2 weeks onwards.
9. I found the Fisher Price rocker from birth to toddler really good as well, stationary from birth and adjusts then as they get bigger, we used it up until about 8 months when she stopped wanting to sit anywhere for very long. So handy though if you need to go and do something to just pop baby in and the vibrations soothe most babies.
10. Number 10 has to go to bibs, from a few weeks onwards the fleece lined bibs are so brilliant especially if you have a baby with reflux or one that drools a lot. When newborn the little boo are an ideal shape and design for small necks and bodies.
11. Angelcare monitors are fantastic – you really do get peace of mind with the mat under the mattress. Now I will add that the first time the alarm goes off you will nearly break your neck to get up the stairs or out of the bed fast enough but still worth it.
12. The wonder weeks book or app – this will help you to identify developmental leaps and when your baby is off form if there is a reason, what they are learning or gaining and how to help them through.
I could go on and on and on, Sophie la Giraffe is so handy for teething as well, here are some other teething tips I did a while back.
Your recommendations were;
Boobs – a lot of you said this, as it's not a product I didn't include above but yes these are a necessity if you decide to breast feed.
Sophie for teething
Baby Play Mat and Jumperoo
Various slings were mentioned, stretchy mostly
Babywearing coat
Clevamama sleep positioner – anything from clevamama is a must
Feeding apron
Gaviscon
A swing for baby
Cocoonababy
Water wipes – in their truckload
Pop over to the Facebook page to keep track of any other suggestions!