We are big swaddle and sleeping bag advocates for babies, we both used them on all 5 of our children and Ruby at 2+ still loved her "skeeping bag" – there's a few reasons why…
In our experience babies and toddlers tend to kick off their blankets in their sleep and then get cold and wake up which triggers mum or dad getting up frequently at night. We also found ourselves putting extra layers on arms to keep them warm when it got colder so we put our heads together and came up with the snuggle boo.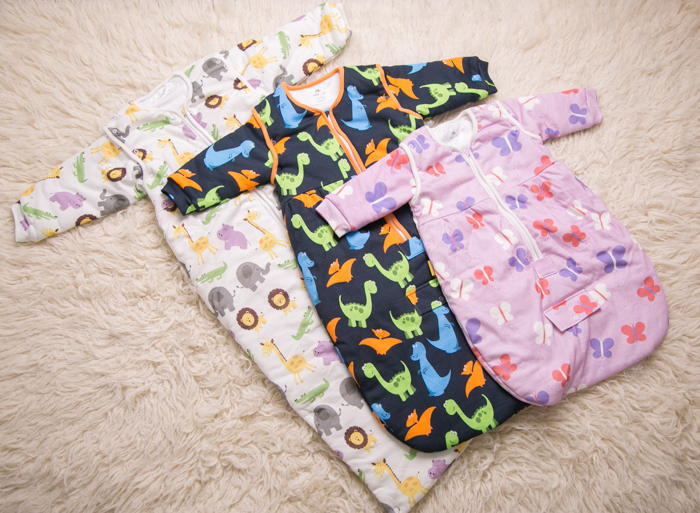 It cannot get kicked off during the night, sleeves can be added on colder nights and removed as the seasons change. We also found a sleeping bag really added to creating a routine for our babies and they knew when their sleeping bag went on it was time for bed which all helped everyone get better quality (and more) sleep.
Bringing a familiar sleeping bag with you when away from home or on holidays (we will have an extra light 1 tog bag as well soon) means your baby has something familiar on them, the same routine and it helps them to settle (I always bring the sheet from their cot with me as well).
The other huge advantage for me was no feet stuck in the cot bars, my doll was an awful wriggler (still is) so she was constantly moving about and legs were stuck in bars of the cot and I couldn't use a bumper as they are not recommended anymore so the sleeping bag again came to the rescue.
So as you can see these are all reasons why we are thrilled and excited to start our own product set with the Snuggle boo 2.5 tog range.
The 0-6 month and 6-18 month sizes have a pocket at the front and back so you can pop your buggy or car seat harness through without disturbing a sleeping baby and turning it into a travel bag. The 18-48 month size zips down (from top) the full length and you can fold up the end of it while baby is younger so it's not too long and little fingers can't get at the zip.
The 2.5 tog sleeping bag is suitable all year round, except when it's very hot or if your little one is in a room that gets very hot. We recommend it for temperatures between 14 and 21 degrees.
For anything above 21 degrees we have just launched our 1 tog collection of Snuggle Boo – featuring all the great features of the 2.5 tog (including detachable sleeves) you'll love this for the warmer weather and especially if you're headed off on holidays.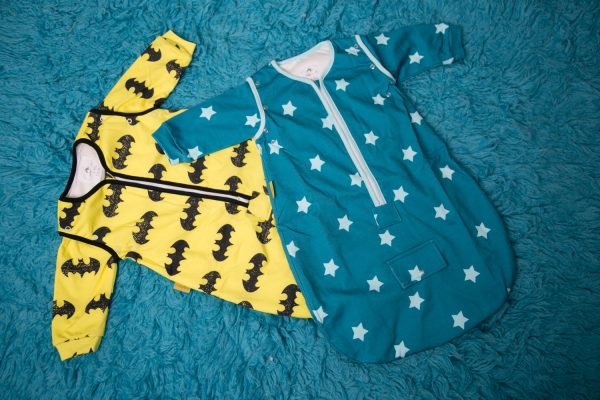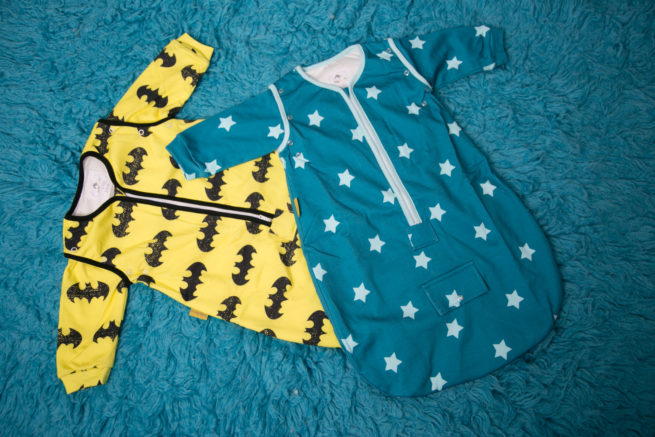 We also recommend you don't use any other blankets or covers with the snuggle boo and always ensure you baby does not overheat, this is really important. Baby should still be placed with their feet to the end of the cot or crib in line with safety recommendations.
All our sleeping bags are lovingly made by highly-skilled clothing makers in a family-run factory in Turkey with lots of experience in manufacturing baby goods. We only use the softest & most comfortable premium cotton fabrics, all carefully selected and tested for harmful substances according to Oeko-Tex standards & custom-dyed in a range of bright & beautiful colours.
We hope you will love them just as much as we do.
Buy them here
We also just recently launched our SwaddleBoo which is an organic cotton pre wrapped swaddle for your newborn. These are lightweight and breathable and super soft against your newborn's skin. We both used to swaddle our newborn's to settle them, they love feeling secure and snug and a swaddle mimics the feeling they had when in the womb so in those first few sleep deprived weeks it's a necessity. Using a blanket of muslin achieves a similar effect but is so awkward (especially for dads sorry dads) and really takes a while to get the knack of we just thought pre wrapped with velcro to close were the perfect solution.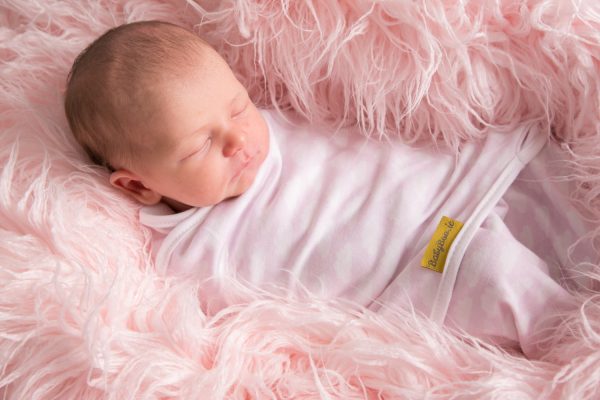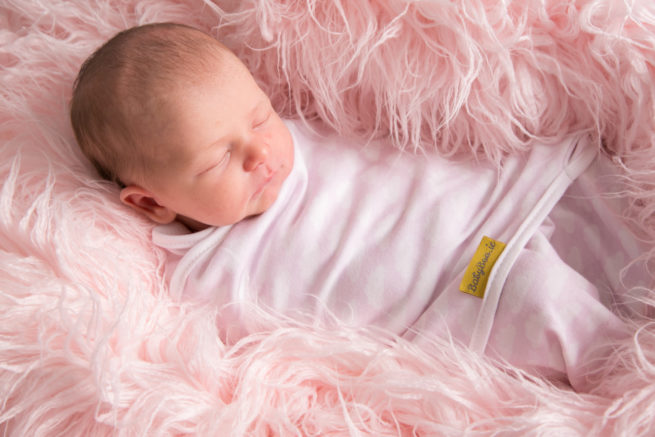 Buy them here