It's never too early to introduce the joy of pancakes to your baby! These are a great first finger food from 6 months and ideal to use up those overripe bananas which add natural sweetness.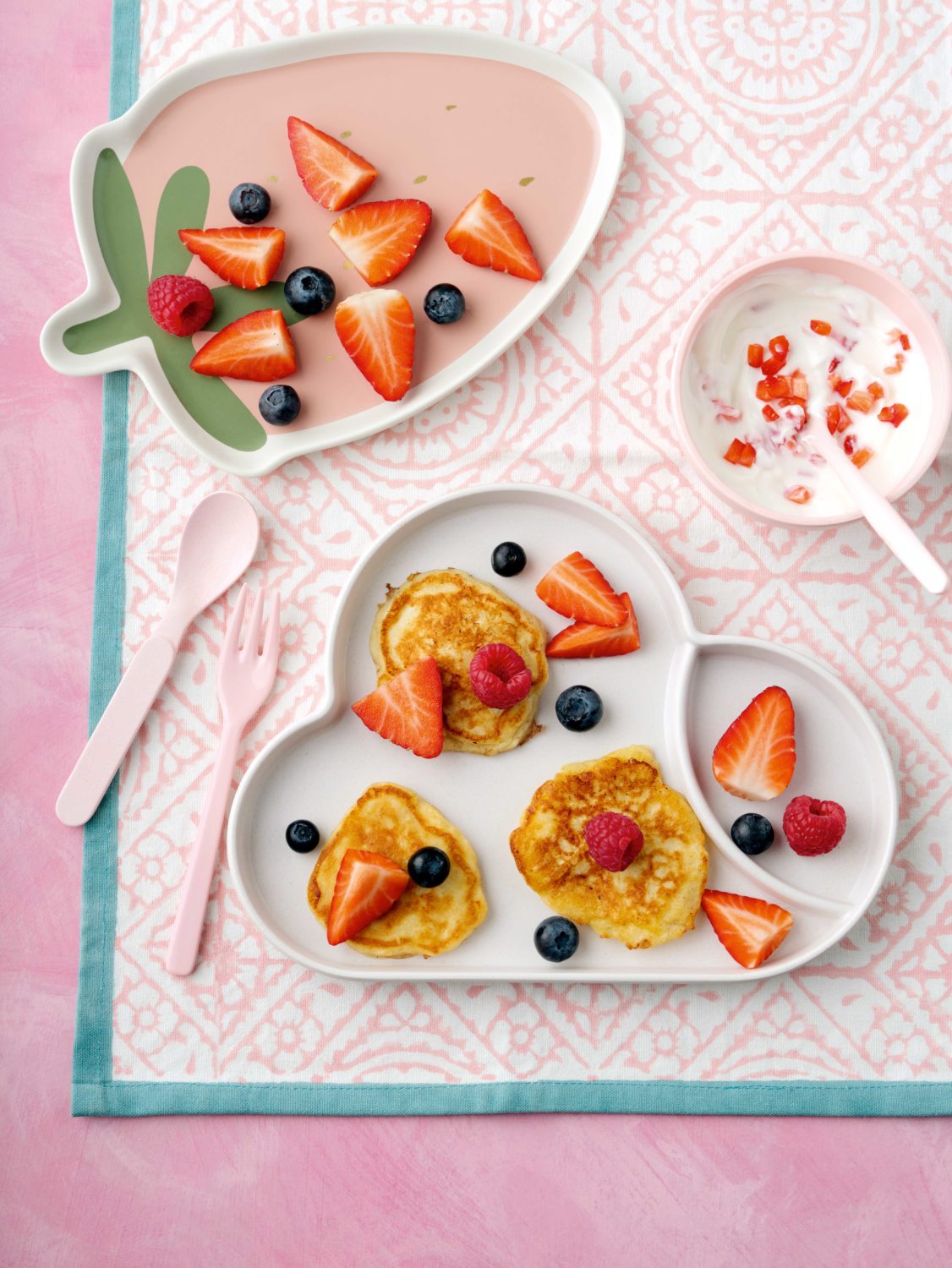 MAKE 25 SMALL PANCAKES
Suitable from 6 months +
Suitable for freezing
Ingredients
1 egg
175 g/6 oz Greek yoghurt
50 ml/2 fl oz milk
100 g/4 oz self-raising flour
1 overripe banana, peeled and mashed
1 sweet eating apple, peeled, cored and grated
Sunflower or vegetable oil, for cooking
Method
Crack the egg into a bowl and whisk with the yoghurt and milk. Sift in the flour and whisk until smooth.  Add the banana and apple and mix well.
Heat a little oil in a large frying pan. Spoon small amounts of batter into the pan. Fry for a few seconds until bubbles appear on the surface. Flip over and cook on the other side for one minute until lightly golden.
Stuck for mealtime inspiration? Annabel Karmel's bestselling Baby & Toddler Recipe App is jam-packed with 650+ recipes, plus tasty new ideas EVERY WEEK. Plus, access meal planners, shopping lists, helpful guides and Annabel's No.1 listen-along Weaning Guide. Visit the App Store  Start your FREE 14-day trial today!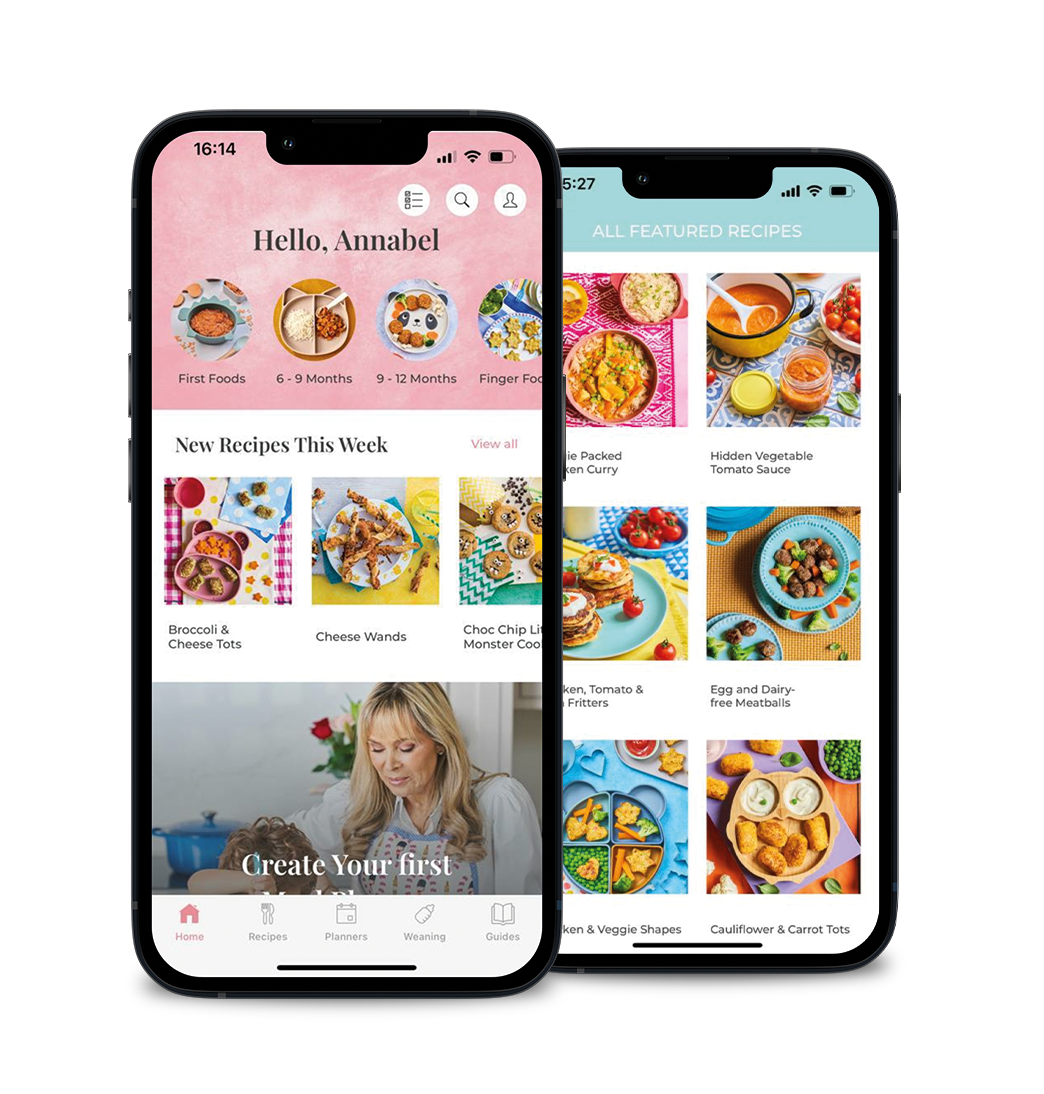 When your little one is enjoying these amazing pancakes, don't forget to put on their YummyBoo feeding bibs to prevent any food stains on their clothes! If you don't have one yet, click here to choose your favorite model.